Come and enjoy the mountain bike Mecca and cycling paradise in Limburg with or without a guide
In the immediate vicinity of Zonhoven you can find an extensive choice of bicycle lanes or MTB trails, from comfortable paths through the heathland, to techical singletracks and even challenging climbing on the various terrils in the area.
Finding these trails in this area is not too difficult, but if you choose the experience of a guide or with one of our marked out trips you will see the most beautiful pieces of nature, through many alternative routes and you get even more out of your bike ride. This way, no worries or doubts, just enjoy the adventure and get easily back to your starting point.
An additional advantage is that guided MTB rides always perfectly match your personal wishes, your technical experience and fitness profile, the guide can adjust the route, during the trip if desired..
CHOSE YOUR RIDE
We have selected several examples of cross-country (XC) mountain bike trips for you. Some MTB experience helps, but is not really necessary. We can customize these rides to suit your own skills and preferences. With our very comfortable full suspension E-mountain bikes, you will enjoy every ride.
For those who do not like to cycle off-road we also have trekking bike tours ready. These trips mainly run on car-free specific bicycle roads, sometimes with short unpaved stretches, but they keep you out of the busy traffic as much as possible. Here also plenty of nature, attractions, nice stops and cycling fun for the whole family.
If you prefer to cycle without a guide, we also have a GPS with the route chosen by you, so you can enjoy your day without searching.
Below you will find basic information about some recreational, guided XC MTB trips.

Trip : Through the water in Bokrijk
Technical level: low
Fitness: low
Experience: not required
Length: 25 - 50 km.
The bicycle experience 'Cycling through the Water' in Bokrijk has been included by the American TIME Magazine in the top 100 of high-profile and innovative destinations in the world. It is the only place in Belgium that was included in the list.
You drive 212m "through the water" after which the route continues through the nature reserve "Holsteen" Depending on your preference, the route can be adjusted in length and duration.
Trip: Teut - Holsteen - Haagdoorn heath
Technical level: low/medium
Fitness: medium
Experience: not required
Length: 20 - 40 km.
Nice route over large heathlands. You will also pass the infamous "Kuil" of the cyclocross course of Zonhoven. Here all adjustments are possible in length and duration.
Trip: Platwijers - pond district Zonhoven
Technical level: low
Fitness: low
Experience: not required
Length: 25 - 40 km.
The Pond district consists of more than 1,000 ponds, together some 700 ha of water and reeds. Many rare animals and plants feels at home here. Without this Pond Area, species such as the bittern and the tree frog would already be extinct in Flanders.
This trail leads through the heart of the Platwijers, between these Ponds where you can relax at the watchtower to overlook the Pond Area.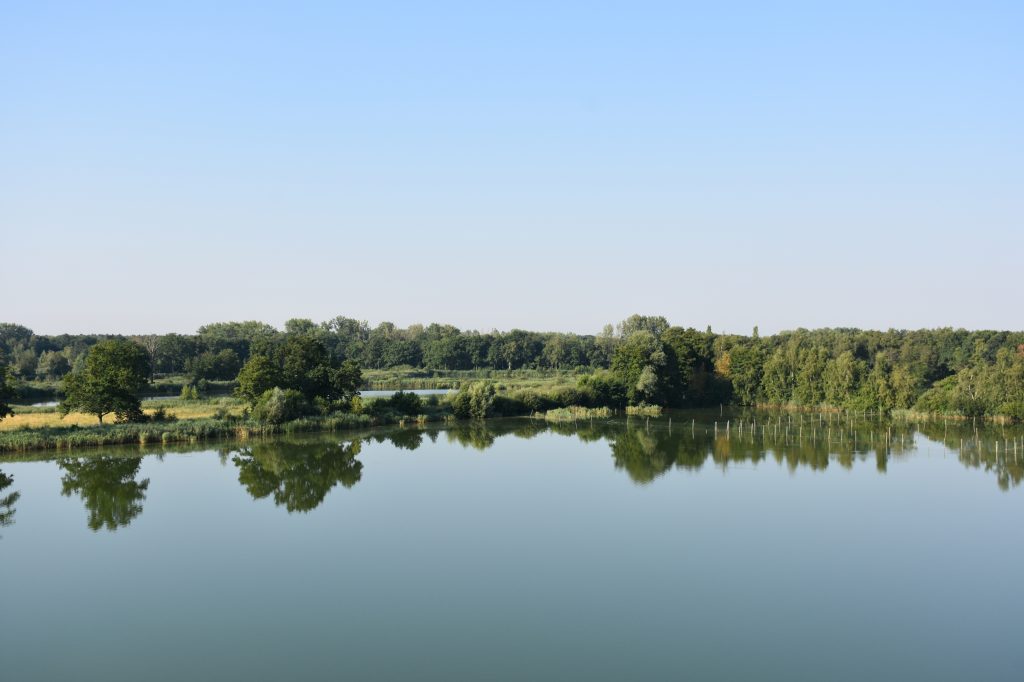 Trip: National park 'Hoge Kempen'
Technical level: medium
Fitness: medium
Experience: not required
Length: 40 - 100 km.
This trip can be customized to your wishes and skills. There are many possibilities and more than 400km of trails for the enthusiasts.